Mesut Oezil
This 21-year old German midfielder has really made the headlines..
Well, not much about him on the news, but definitely caught my attention !
Seriously, I admit that I don't know the players names, especially those FIFA newbies, but as I sat there watching the match between Germany and England, I was very impressed to see how fast this guy ran on the field! It's like nobody can outrun him! He was seriously quick!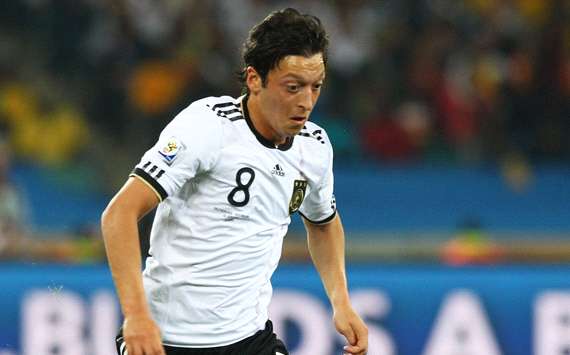 Although he didn't score any goal, I definitely vote him as the Man-of-the-Match, instead of Thomas Mueller.
It's unfair that the press didn't credit Oezil as much as he deserves, because it was obvious that he was the heart of the game..
..the one that handsomely dribbled the ball across the field..
..the one that left the English players chasing shadows..
..the one that skillfully passed the ball over for his teammates to score..
Ohhh.. he's definitely going to make the upcoming Quarter-final against Argentina, a match to remember !
Am absolutely looking forward for that !
(pics googled from the net)